Digitale vinylsnijdende film voor snijder
Digitale vinylsnijdende film voor snijder Serie is premium kwaliteit, flexibele en glanzende gekalanderde vinyl films. Dit product is ideaal voor tekenen, grafische afbeeldingen en displays die levendige kleuren en duurzaamheid in de buitenlucht vereisen voor maximaal 1-3 jaar.
De combinatie van 3,0 mil PVC-folie met permanente acrylvloeistof en ons exclusieve HD Liner-systeem resulteert in een uitstekende zaagsnede en een verbeterde productiviteit voor een breed scala aan toepassingen.
vinyl tekenfilm maken voor snijplotter wordt aanbevolen voor een breed scala van korte-termijn promotionele toepassingen of lange-termijn engineeringapplicaties op vlakke substraten.
we zijn nog steeds productie andere reclamematerialen , unidirectionele visie, digitaal drukkleefvinyl, koude lamineerfilm, duidelijke overdracht vinyl, flurescent vinyl, en lichtgevende film enz.
1)
gekleurde vinyls
Productinformatie:
-PVC dikte: 0,07 mm of 0,08 mm of 0,09 mm 0,10 mm enz
-Lijm: normale lijm of sterkere lijm
- Rugpapier: 120 g of 140 g
-breedte: 0,61 m of 1,22 m
-Kleur rood; Bruin; Grijs; Beige; Geel; Oranje; Roze; Lila; Cyclamen; Blauw; Groen; teal; Wit; Zwart; Goud; Zilver enz
Item
Value or Conclusions
PVC Film
Composition
Monomeric glossy & matte PVC film,highly stabilized,calendared



Color
More than 30 (white/black/red/green...)
Thickness
80 microns (0.08 mm)+-5%
Weight (g/m2)
110 g+-2g / m2
Shrinking
<0.9%
Opaque
95%
Durability
2 years (in normal situations such as without pollution or direct sunshine irradiation)
Adhesives
Adhesive Type
White acrylic adhesives
UV resistance
Average
Temperature Range
-25oC ~ 85oC
Tack
Test while adhering to stainless steel, 550 N/m
Final Tack
Test while adhering to stainless, 700 N/m
Release Paper
Type
Single clay-coating silicone backing
Colour
White
Weight
120g/sqm+-5g
Thickness
140 microns (0.14 mm)
Storage Period
1 year (Storage temperature of 20 oC, relative humidity of 50~55%
Outdoor Durability
2 years (vertically hung)
Size
0.61/1.22m*50m,etc
Kenmerken:
1) Goede weerbestendigheid voor film en kleefstoffen.
2) Glanzend of mat oppervlak beschikbaar.
3) Veel verschillende soorten kleuren voor selectie.
4) 1-3-jarig leven in buitentoepassing.
Toepassing:
Veel gebruikt binnen / buiten bord, tijdelijke reclame en reclame op het verkooppunt.
1) Voor buitenborden voor de lange termijn, tentoonstellingspanelen en displays.
2) Productetiketten.
3) Acrylplaat, lichtbak, computer snijden.
4) Gemakkelijk om om het even welke brief, embleem of speciale vorm te snijden door plotter te snijden.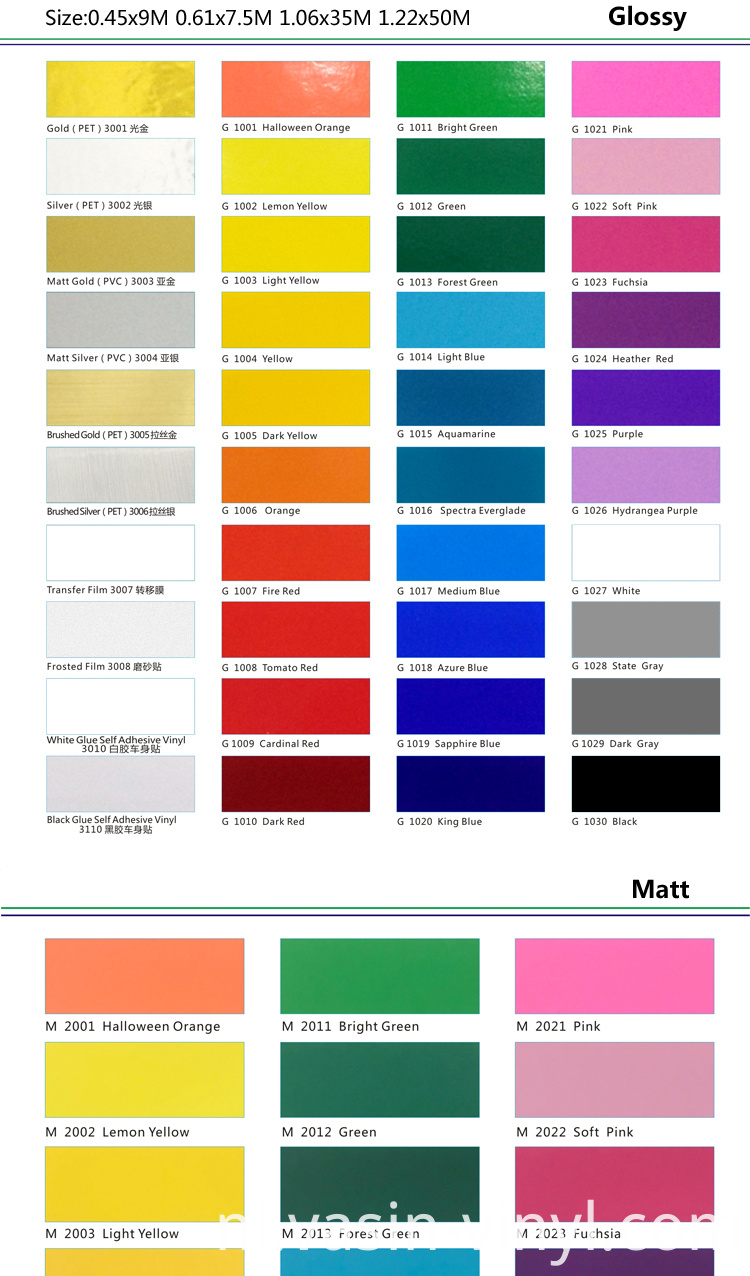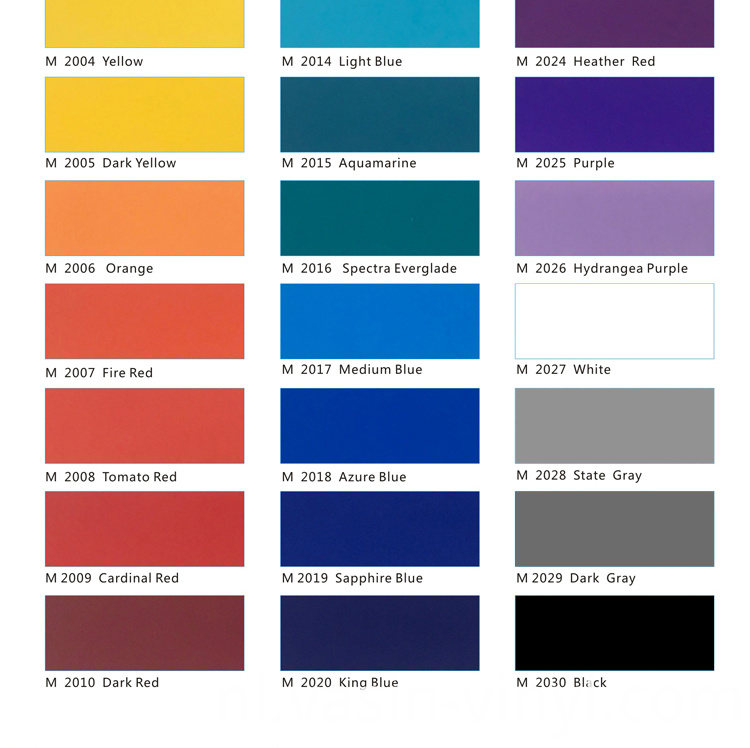 Product Categorie : Adverteren Vinyls > Vinylfilm snijden