Matte Finish Car Decal Vinyl Sticker Computer snijden Vinyl Film

Car Decal Vinyl Sticker Computer snijden Vinyl Film , ook bekend als computer snijden vinyl film , plaknotities, zelfklevende etiketten, gebaseerd op de kleur PVC vinyl film voor de stof, gecoat met lijm Indoor Advertising Materialen op de rug om de siliconen gecoate beschermen papier als basispapier van een samengesteld materiaal. Als eenvoudige bediening wordt veel gebruikt in reclame. Maak eerst goed gebruik van computers als vereist artwork, output van computer snijplotter, plakbriefjes snijden het gewenste patroon later geposte film draagt het patroon over aan het laatste paneel (acryl / glas / metaal / gladde wand etc.).
we zijn nog steeds productie andere reclamematerialen, unidirectionele visie, digitaal drukkleefvinyl, koude lamineerfilm, duidelijke overdracht vinyl, flurescent vinyl, en lichtgevende film enz.

1) gekleurde vinyls Productinformatie:
-PVC dikte: 0,07 mm of 0,08 mm of 0,09 mm 0,10 mm enz
-Lijm: normale lijm of sterkere lijm
- Rugpapier: 120 g of 140 g, enz
-breedte: 0.305 / 0.61 / 1.06 / 1.22m, enz
-Kleur rood; Bruin; Grijs; Beige; Geel; Oranje; Roze; Lila; Cyclamen; Blauw; Groen; teal; Wit; Zwart; Goud; Zilver enz
1. Product Information:


◆Monomeric PVC film,with permanent clear adhesive .laminated on an one-sided clay-coated silicone paper liner (120 g/m²±5g).

◆The PVC offers a high dimensional stability and a good opacity.

◆It`s Suitable for application for flat and slightly curved surfaces.please correctly applied the transfer film to use .

2. Technical Data


◆Carrier:Monomeric PVC, highly stabilized, calendared

◆Thickness: 100 µ ± 5 %

◆Adhesive:2.2 N/cm ± 5 %
◆Liner: One-sided clay-coated silicone paper (120 g/m²±5g)
◆Tensile strength md:>8,8 kN/m
◆Tensile strength cd:>5,0 kN/m
◆Outdoor durability:1 years


3.Shelf Life :

◆2 years when stored in the original packaging between 20°C and 25°C at 50% relative humidity.

4.Recommendations for laminating

◆Please ensure the face perfectly dry cleaning before stick. We suggest to let the material keep in roll at least 24 hours after cuttting.

5.Standard Dimensions:

◆1220 mm x 50 m
◆610 mm x 50 m
Kenmerken:
1) Goede weerbestendigheid voor film en kleefstoffen.
2) Glanzend of mat oppervlak beschikbaar.
3) Veel verschillende soorten kleuren voor selectie.
4) 1-3-jarig leven in buitentoepassing.
Toepassing:
Veel gebruikt binnen / buiten bord, tijdelijke reclame en reclame op het verkooppunt.
1) Voor buitenborden voor de lange termijn, tentoonstellingspanelen en displays.
2) Productetiketten.
3) Acrylplaat, lichtbak, computer snijden.
4) Gemakkelijk om om het even welke brief, embleem of speciale vorm te snijden door plotter te snijden.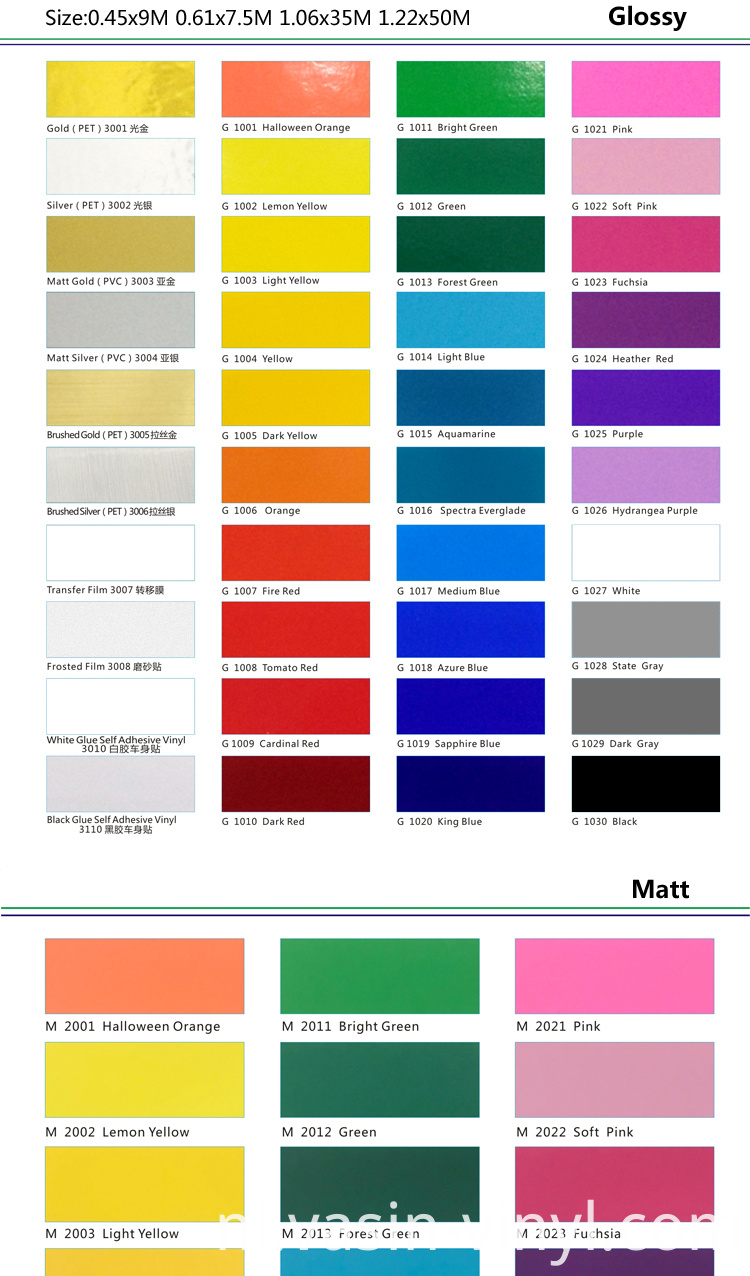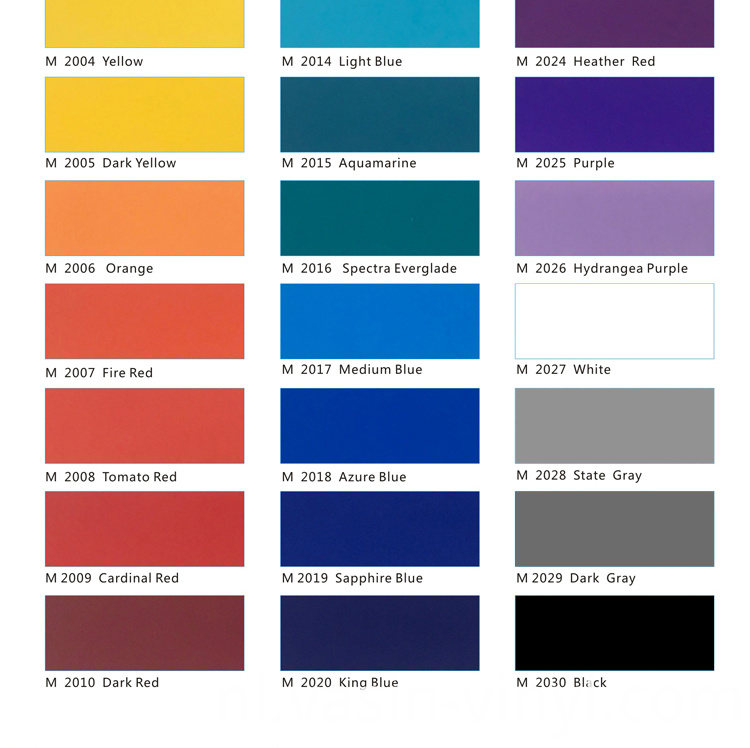 Product Categorie : Adverteren Vinyls > Vinylfilm snijden