PVC Matte Cold Laminator Film Laminaat
Koud lamineerfolie is gemaakt van transparant PVC met drukgevoelige kleefstoffen, en met behulp van deze laag bind de film aan het materiaal dat wordt gelamineerd. Matte Cold lamineerfolie is door laminator op de grafische kaart aangebracht of gelamineerd om grafische afbeeldingen tegen krassen, vlekken en vocht te beschermen. matte lamineerfilm wordt veel gebruikt in de reclame-industrie.
Venus overlaminaten zijn specifiek ontworpen om te passen bij het bereik van Venus Digital Media, om consistente resultaten te garanderen, vrij van mogelijk tunnelen of delaminatie, en zijn geschikt voor koud lamineren.
Onze naadloze C oude lamineerfolies zijn zachte gekalanderde PVC-folie , voorzien van een drukgevoelige doorzichtige permanente acrylkleefstof. De lijm wordt beschermd door siliconenpapier van hoge kwaliteit.
Venus Laminating Films zijn de veilige keuze voor het beschermen van kleurenafdrukken. Het is een probleemloze, perfecte aanvulling om digitale kwaliteitsafdrukken te beschermen.
Producteigenschappen:
* Zachte gekalanderde PVC-film . Verkrijgbaar in monomeer en polymeer.
* Patronen van glanzend, satijn, mat, textuur, huidleer tot Sandtex
* UV- en Super UV-kwaliteit in polymeerkwaliteit.
* De filmdikte varieert van 70 micron tot 120 micron, afhankelijk van de toepassing.
* Rug is met Ultra duidelijke permanente drukgevoelige acrylkleefstof om de hoge duidelijkheid te houden en
Maximaliseerde de definitie en de levendigheid van kleuren van afdrukken.
* Gesiliconiseerde papieren voering aan de achterkant.
* Aanbevelen op vlakke, schone en niet-gegolfde oppervlakken.
Toepassing:
Geschikt voor koud lamineren binnen en buiten.
Grootte: 94, 130, 155 cm x 50 M (109, 137 cm of aangepast formaat is optioneel met MOQ)
Borduren, Heat Transfer Vinyl Film voor op maat gemaakte t-shirts en shirts, reflecterende platen en lichtgevende films worden allemaal aangeboden bij Vasin. Stop alsjeblieft en zie onze brede selectie en vele ideeën die we voor je kunnen bieden.
Data Sheet of PVC Laminating Film

Face Film

Material

calendered PVC

Adhesive

Finish

clear, matte or gloss

Thickness

60~100micron etc

Type

acrylic pressure sensitive adhesive

Color

clear

Release Liner

Type
coated paper

Weight

75gsm~120gsm etc

Ink Compatibility

non-printable

Size of Rolls (W*L)

0.914/1.07/1.27/1.37/1.52m *50m or as required

Application Temperature

≥10℃

Service Temperature

- 23 °C - +65 °C

Storage Conditions

50% relative humidity and room temperature of aprox 20℃ in its original packaging it can be stored for up to 12 months.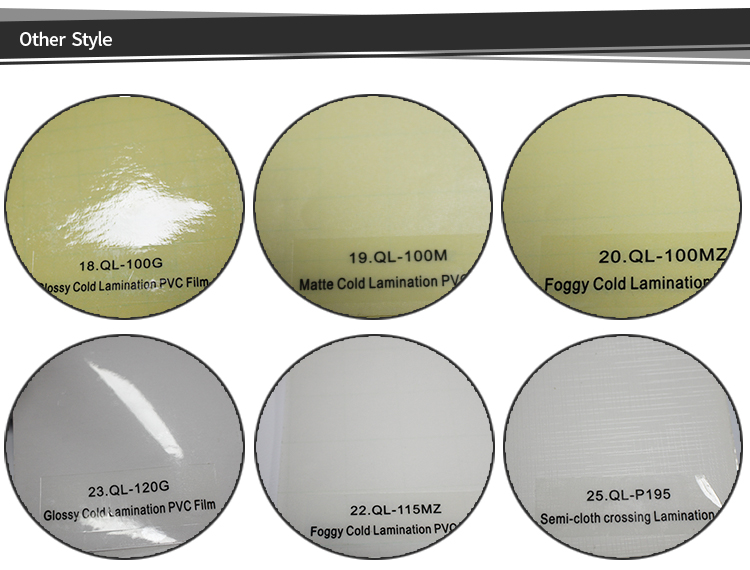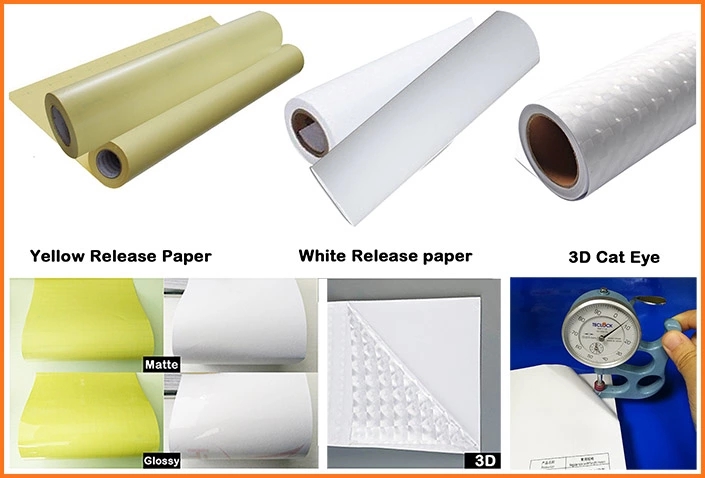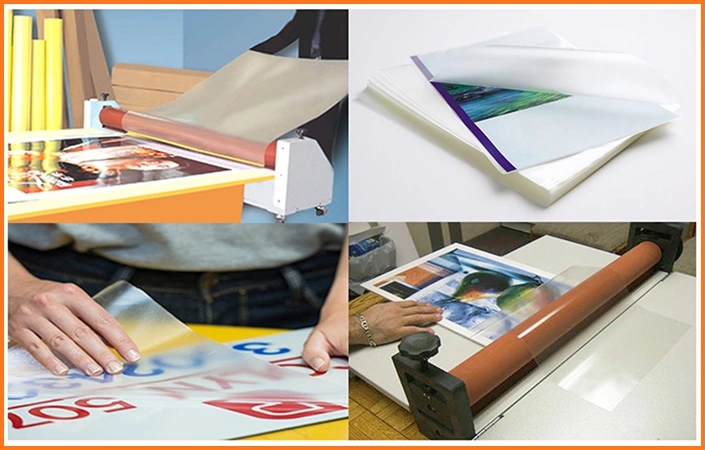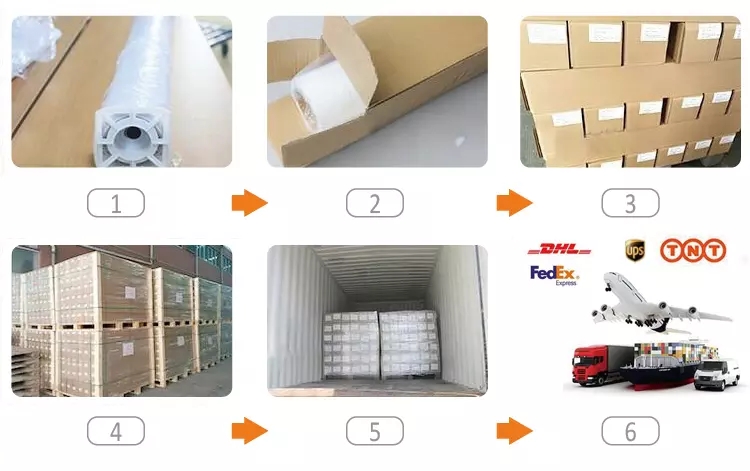 Product Categorie : Adverteren Vinyls > Koude lamineringsfilm