Zachte, matte koude laminaatfilm
Lamineringsfilms worden gebruikt voor bescherming tegen slijtage, chemicaliën, UV-blootstelling, vuil en destructieve weersomstandigheden die het pigment van de afdruk kunnen afwassen. Overlaminaat kan de levensduur van het beeld verlengen, vooral als het buitenshuis wordt gebruikt. Ook lamineerfilm zorgt ervoor dat gedrukte materialen er aantrekkelijker uitzien.
Fysieke eigenschappen:
Oppervlaktefilm met hechtende en gele met silicium gecoate voering
Film + lijmdikte: 100 ± 10 micron
Gewicht voering: 100 ± 10 g / m2 kunstpapier voering (1206B) / 120 ± 10 g / m2 enkele PE voering (1206A)
Drukgevoelige kleefstof
Rolbreedte: 36` / 42` / 50` / 54` / 60 (0.914 / 1.07 / 1.27 / 1.37 / 1.52)
Rollengte: 50m
Opslagomstandigheden: 20-25C, 50-60% RH
Duurzaamheid: 2-3 jaar binnenshuis, 1 jaar buitenshuis
Biedt een hoge mate van UV-bescherming
Toepassing:
Digitale media voor binnen en buiten: catalogi, posters, advertenties, afbeeldingen enz.
het aanbieden van koude lamineerfilm is niet de enige dingen die we kunnen doen. Als je behoefte hebt aan reclamefilms zoals One Way Vision , Cut Vinyl Film , Zelfklevend Vinyl , Applicaiton Tape , Fluorescerend Vinyl, dan kunnen we dat ook voor jou doen. Met een breed scala aan kleuren om uit te kiezen, is de lucht de limiet voor wat we voor u kunnen knippen.
Borduren, Heat Transfer Vinyl Film voor op maat gemaakte t-shirts en shirts, reflecterende platen en lichtgevende films worden allemaal aangeboden bij Vasin. Stop alsjeblieft en zie onze brede selectie en vele ideeën die we voor je kunnen bieden.
Data Sheet of PVC Laminating Film

Face Film

Material

calendered PVC

Adhesive

Finish

clear, matte or gloss

Thickness

60~100micron etc

Type

acrylic pressure sensitive adhesive

Color

clear

Release Liner

Type
coated paper

Weight

75gsm~120gsm etc

Ink Compatibility

non-printable

Size of Rolls (W*L)

0.914/1.07/1.27/1.37/1.52m *50m or as required

Application Temperature

≥10℃

Service Temperature

- 23 °C - +65 °C

Storage Conditions

50% relative humidity and room temperature of aprox 20℃ in its original packaging it can be stored for up to 12 months.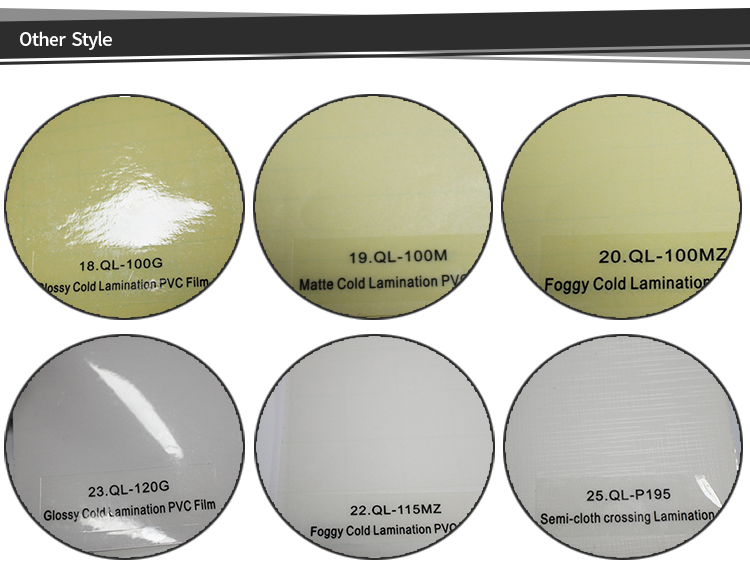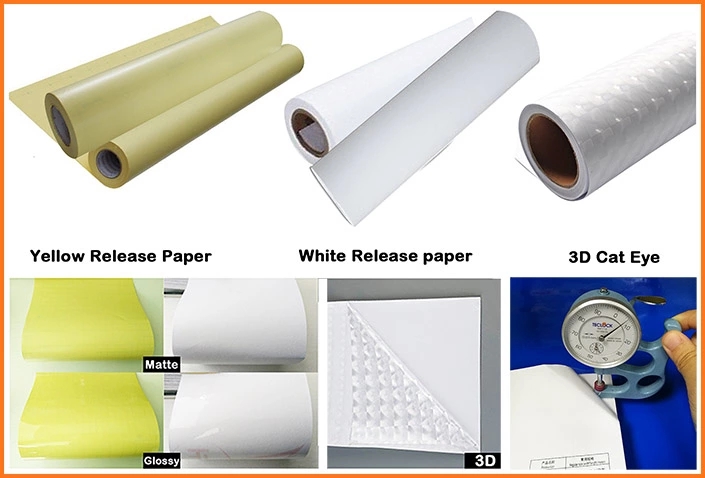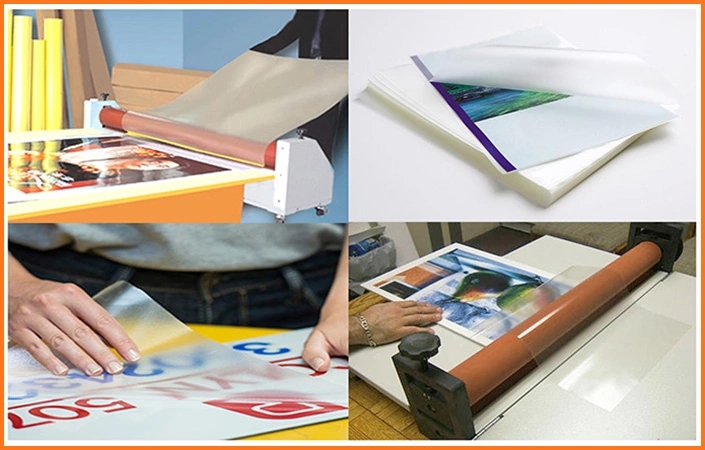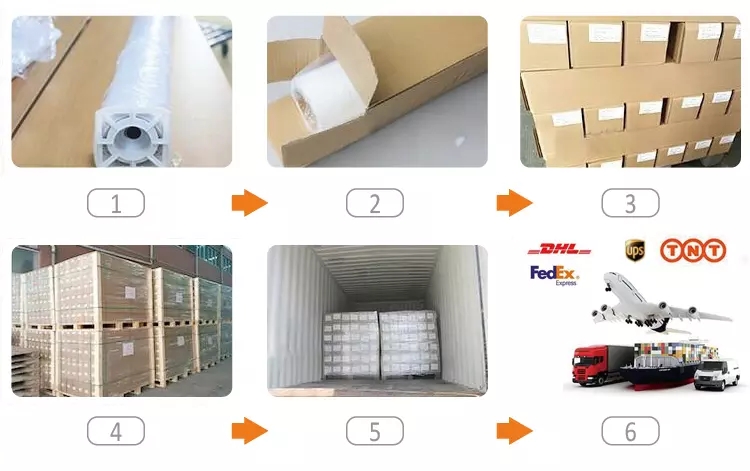 Product Categorie : Adverteren Vinyls > Koude lamineringsfilm